Skip to Content
Dental Procedures in East Brunswick, NJ
At The Dental Group of East Brunswick, our practice is dedicated to helping you have the best dental health possible. From teeth cleaning and examinations to surgical treatments, we are ready to help you find the best option. Read on to learn about some of the options available to you when you need dental care.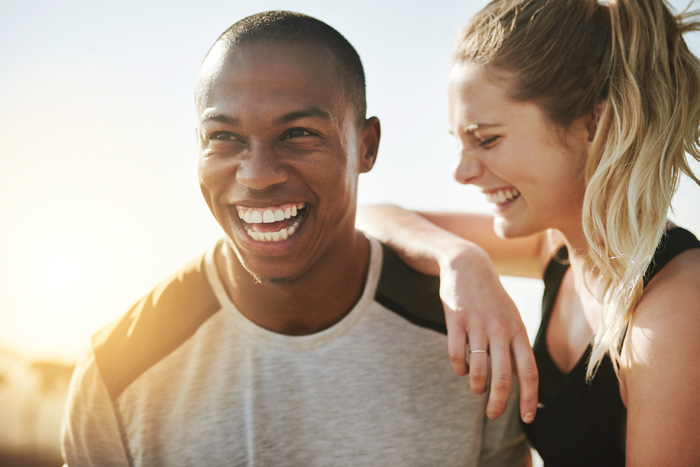 Non-Surgical Dental Procedures
Non-surgical dental procedures include a wide variety of treatments. Tooth fillings are perhaps the most well-known of these. This procedure is done in our dental office, and fillings can be made of a wide variety of materials, depending on what the patient wants and where the filling is located.
Dental bonding is used to restore or improve a smile. With bonding, the dentist applies a special material to a cracked, fractured, or otherwise damaged tooth, and then uses tools to gently shape it to fit perfectly in your mouth.
Dental crowns are essentially 'caps' over a tooth, and are used on their own and for a wide variety of other dental procedures, including as the tops of dental implants, and as vital parts of dental bridges.
Dental bridges are prostheses that are used to replace a missing tooth. They "bridge" the gap between missing teeth with dental hardware that is hidden.
Teeth whitening is a common cosmetic practice that helps to restore your teeth to a more desirable color. Teeth whitening with a dentist is a more gentle and more effective way to whiten your teeth than over the counter options.
Dental veneers are another cosmetic treatment that can help you prevent further yellowing of your teeth while also fixing certain kinds of cosmetic damage.
Teeth can also be recontoured by removing material. The dentist will use precise instruments and his knowledge of dental anatomy to reshape your teeth to stop improper seating or to eliminate sharp edges after a fracture.
Dentures are prosthesis that replaces part or all of a patient's smile. They are custom-fit for each individual, they are removable, and have their own cleaning regimen.
Invisalign® is a type of orthodontic, clear-aligner treatment. These transparent aligners incrementally adjust teeth over time and serve as a great, less visible, less intrusive alternative to braces.
Gum disease treatments begin with scaling and root planing, which is also known as a deep dental cleaning. Medications are then used to control enzymes levels and bacteria in the mouth until gums have a chance to heal. More severe gum disease may require surgery.
Tooth extractions, tooth sealants, and mouth guards are all available from the Dental Group of East Brunswick.
Sedation Dentistry
Sedation dentistry allows patients who experience anxiety when visiting the dentist a greater degree of comfort and relaxation through the use of sedatives. Sedation dentistry is also useful for patients undergoing extended surgical procedures. The dentist will work with you to determine whether an oral sedative taken before your visit is good enough to help you relax, or if you need nitrous oxide or IV sedation.
Surgical Treatments
Surgical treatments tend to be more invasive by definition but can be more dramatic and effective, or they may be the only option to get the results you want. Surgical treatments include root canals, tooth extraction, gum tissue grafts, gum contouring, and dental implants. Surgical treatments are done under various forms of anesthesia, some requiring only local anesthesia, and some requiring general anesthesia.
This is not a complete or exhaustive list; other dental procedures are available based on the needs of each patient. Contact us at The Dental Group of East Brunswick today to schedule an appointment for any of these dental procedures.
We're Ready to Provide You with Comfortable Dental Care