Skip to Content
Permanent dentures That Feel Like Your Own
Are you tired of your dentures moving around in your mouth? Are you sick of applying denture adhesive at least once per day? Do your dentures slip when you speak? Does food get under your dentures when you eat? Are you sick and tired of dealing with sore gums?
If you answered yes to one or more of the questions above, you owe it to yourself to find out more about implant-supported dentures.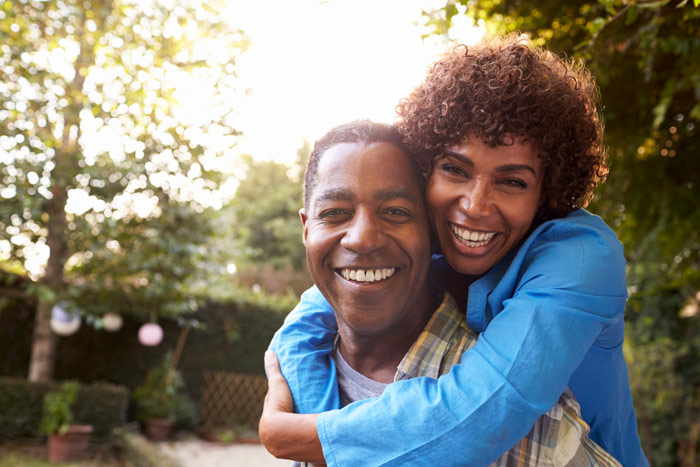 Why Choose Permanent Dentures?
Dentures that slip, slide, and pop out can be a thing of the past with a new set of permanent dentures. While traditional dentures rely on suction, adhesive, and clips to help keep them in place, permanent dentures can be attached using methods that work all the time and won't fail like adhesives sometimes do. Permanently cemented dentures eliminate the difficulties of learning how to chew and speak because they are attached inside your mouth much like your real teeth are.
Implant Dentures in East Brunswick, NJ
Implant dentures are suitable whether you only need permanent top dentures or even just a few teeth. The process involves surgically implanting titanium rods directly into the bone under your gums. The rods will be positioned according to the shape and location of your new denture. When your gums have completely healed, the new dentures can be permanently cemented to the exposed roots. The result is dentures that look wonderful and feel so natural that no one will suspect you're wearing them.
For more information about permanent dentures cost, details or any of the other treatments, our East Brunswick dentist offers, feel free to give us a call. Dr. Nahel Yanni and his staff would love to help make your smile even better.
We're Ready to Provide You with Comfortable Dental Care