Skip to Content
Teeth Whitening in New Jersey
THE BENEFITS OF PROFESSIONAL TEETH WHITENING
One of the first things that people notice about you is your smile. A survey taken in 2021 stated that teeth whitening is the most-desired oral health treatment across the globe, with 41% of people choosing this as their dream dental improvement. It's clear that everyone these days wants a Hollywood smile.
If your teeth aren't as bright as you want, it can impact your confidence and interfere with your personal and professional life. There are several reasons why your teeth get yellowed or stained. The most common culprits are using tobacco products, drinking dark-colored liquids and neglecting your teeth.
Thankfully, professional teeth whitening is easier than ever. From the comfort of our office, Dr. Nahel Yanni and his team can whiten your teeth and give you the smile of your dreams.
If you're debating whether or not professional teeth whitening is for you, here are just a few of the benefits you'll enjoy by trusting us to brighten your smile:
It's quick and easy: Just an hour or two in our office can give your teeth a clean and bright appearance.
Removes discoloration and stains: Whether caused by age or staining, professional whitening removes deep discoloration.
Kills bacteria: Our whitening products kill the bacteria that contribute to tooth decay and gum disease.
Improves self-confidence: When your teeth look great, you'll no longer have to feel self-conscious about your smile.
Provides a more youthful appearance: A new smile completely changes how you look, making you appear more youthful.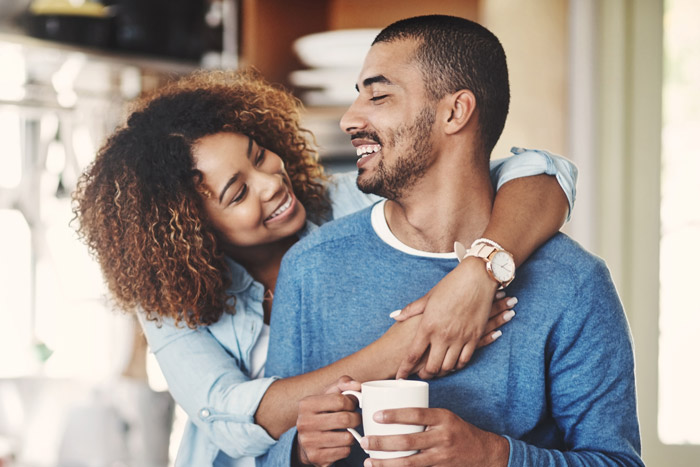 IN-OFFICE TEETH WHITENING TREATMENTS
In the ancient days of the Egyptians, one of the first whitening methods used was a blend of wine vinegar and ground pumice. They would use this to get pearly whites.
Thanks to advancements in cosmetic dental technology, our patients can enjoy significantly whiter teeth in a short period of time. Through in-office whitening, your smile can be brighter in about an hour.
Teeth whitening is one of our most popular cosmetic procedures at Dr. Nahel Yanni's office and results in a brilliant improvement in your smile. Here are some things we want you to know about our professional teeth whitening process:
Pre-whitening exam: Before proceeding with your procedure, Dr. Nahel Yanni and his team will examine your teeth and consult your complete dental history to decide if professional whitening is the best treatment option for you. This includes examining the types of staining you have and considering any preexisting tooth sensitivity issues and previous dental restorations, such as fillings, crowns or bridges.
Whitening treatment procedure: Our whitening process involves professional whiteners that are stronger than at-home treatments and have more peroxide in the solution. We also use a specialized light in conjunction with the peroxide solution.
Safety measures: Dr. Nahel Yanni and his team have extensive training and experience providing teeth whitening services to countless happy patients. We understand the importance of safe and effective treatment. To reduce the risk of adverse reactions, we take ample safety precautions, such as applying just the right amount of solution and covering gum tissue with a protective gel.
Faster, long-lasting results: Professional whitening takes about one to two hours to complete. However, our treatment process can change the color of your teeth by up to eight shades — much faster than at-home methods. Plus, teeth stay whiter longer.
Post-treatment care: After your whitening procedure, we will schedule a post-treatment exam to ensure its success. We'll also provide care instructions, such as avoiding beverages like red wine, coffee or tea that can stain your teeth after treatment.
TEETH WHITENING FOR SENSITIVE TEETH
Proper application of professional teeth whitening products reduces the risk of treatment issues — including post-whitening sensitivity. Our dental team has extensive experience whitening teeth and will ensure they take proper measures, especially for patients with preexisting tooth sensitivity.
In the early years of teeth whitening, most dentists did not recommend teeth whitening for patients with sensitive teeth. However, advancements in professional whitening techniques mean that professional formulas are safer than ever, allowing patients with preexisting sensitivity to enjoy a brighter, whiter smile.
If you struggle with tooth sensitivity, be open with our team. Communication is key, and Dr. Nahel Yanni will discuss your professional teeth whitening treatment options with you.
WHAT CAUSES SENSITIVE TEETH?
Tooth sensitivity often results from worn tooth enamel due to aging, grinding or decay. The more exposed your tooth roots are, the more sensitive your teeth will be. Discomfort and sensitivity can also be caused by
Cavities.
A cracked or chipped tooth.
Worn fillings.
Gum disease.
Gum recession.
THE BEST TREATMENTS FOR SENSITIVE TEETH
Before proceeding with the whitening process, Dr. Nahel Yanni can advise you on the best oral hygiene treatments available for sensitive teeth. Regular at-home care is an essential aspect of treating sensitive teeth, including using soft brushes, avoiding rigorous brushing and using toothpaste formulated for sensitive teeth. However, the most important way to prevent and treat tooth sensitivity is professional dental care, such as:
Dental checkups.
Regular dental cleanings.
Expert insight from your dentist.
OTHER SMILE MAKEOVER PROCEDURES
Are you reluctant to smile in public? Do you cover your mouth when you laugh or speak? While whitening treatment is an excellent way to improve the overall appearance of your teeth, you may also be unhappy with the look of your smile due to the shape or state of your teeth.
Cosmetic dentistry is a specialty of Dr. Nahel Yanni, D.D.S. He has spent years working with patients to meet their dental aesthetic needs. This dental service focuses on improving the appearance of your smile. Most treatments are not designed to improve oral function — although some procedures have the added benefit of doing this. Instead, the goal of smile makeovers is to enhance your confidence and self-esteem.
Besides offering professional whitening treatments, we work with patients to fill in gaps, create uniformity and make chips disappear. Here are some other cosmetic procedures offered by our practice:
Porcelain veneers: These thin pieces of porcelain adhere to the front of your natural teeth, concealing imperfections and providing an instant aesthetic solution.
Dental bonding: Tooth-colored composite resin or plastic can be shaped and polished to conceal tooth damage or discoloration.
Invisalign: Gone are the days of metal braces as the only teeth straightening option. Clear aligners straighten your teeth without drawing unwanted attention with traditional brackets.
AT-HOME TEETH WHITENING
From online retailers to drugstores, there's no shortage of at-home whitening treatments you can try. Trays, rinses, brushes, whitening strips — most of these options contain peroxide and work by lightening tooth enamel over several weeks. However, peroxide can irritate your teeth and gum tissue and lead to tooth sensitivity.
That's why working with Dr. Nahel Yanni and his dental team is the safest, quickest and most effective solution to brighten your teeth. Professional whitening is done in a dental office where we provide extensive safety measures to ensure optimal results with a reduced risk of adverse side effects.
Here are just a few of the benefits of having your teeth professionally whitened by our dental team versus a DIY or at-home treatment:
Time: There is a significant difference in the amount of time it takes for our dental team to achieve results versus at-home treatments. While you may spend one to two hours receiving treatment, you leave our office with teeth nearly eight shades whiter. However, home whitening requires one to two hours a day over several weeks for your teeth to become three to six shades whiter.
Longevity: Professional whitening uses a concentrated solution that penetrates deeper below the surface of the teeth. This method allows for longer-lasting results compared to DIY and at-home treatments.
Experience: Dr. Nahel Yanni has the expertise needed to deliver optimal results. His training ensures a whitening solution that will be safer and more cost-effective than at-home whitening solutions.
Patient results: In the end, it's all about happy patients who love their smiles. Check out our patient testimonials to read about people like you who we've helped achieve the smiles of their dreams.
COST OF TEETH WHITENING IN NEW JERSEY
We know how important a beautiful smile is. That's why we believe getting a brighter, whiter smile should be an affordable option. The average nationwide cost for clinical teeth whitening is $650 per visit. At Dr. Nahel Yanni's office, we offer in-house teeth whitening in New Jersey (East Brunswick) for just $350.
Don't wait to get your own smile makeover. Schedule an appointment now.
We're Ready to Provide You with Comfortable Dental Care