Skip to Content
Full Arch Dental Implants, NJ
At The Dental Group of East Brunswick, our dentist can help you improve your overall oral health and your smile with one of many different kinds of dental implants. If you have lost most of your teeth or many of your teeth need to be removed, a full arch replacement may be the best option.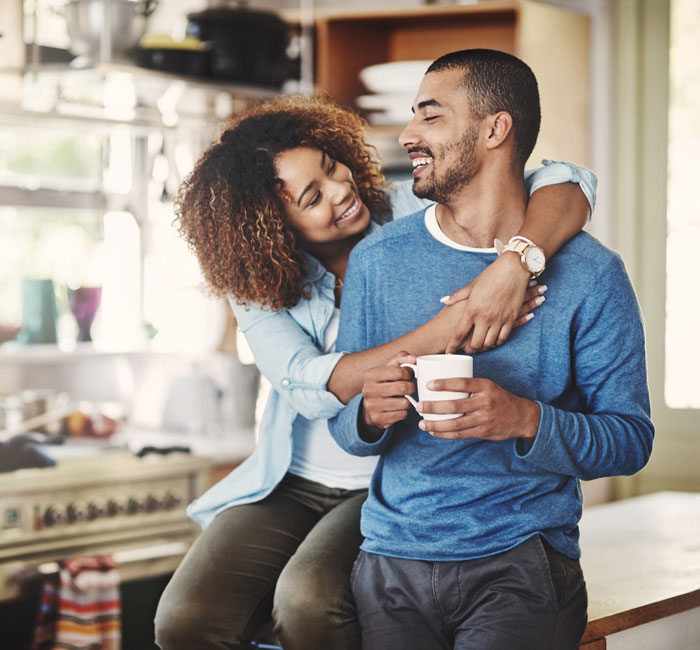 Benefits Of Fixed Bridge Implant Restorations
When you have missing teeth that need to be replaced, a fixed bridge anchored to dental implants is the best permanent solution.
Before dental implants, there was no fixed solution available for people who lost all their teeth. Today, it is possible for your dentist to replace an entire jaw using full arch implant restorations with a fixed bridge that results in a permanent, stable, and aesthetically pleasing solution. You will find that eating and speaking are easier than they were with dentures!
A fixed bridge on implants:
Lets you eat and function like having natural teeth
A solid, stable solution that will serve you for life
Preserves the appearance of your face and prevents bone loss
Course of Treatment
The procedure and number of visits are largely dependent on specific conditions. Generally, most treatments can be completed in eight to 10 appointments. Most patients report that they were much more comfortable in between the treatments than they had anticipated.
Installing the Fixed Bridge – Step-by-Step
The course of treatment described here is one of several options available. Talk to our cosmetic dentist to find out what the best solution is for you.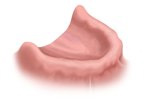 1: Before the Procedure
During the initial appointment, the dentist will do everything necessary to determine exactly what needs to be done. If you have questions about the procedure, this is the time to ask them.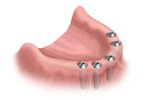 2: Installing the Implants
The first step is installing dental implants to replace the lost tooth roots. In this case, five implants are used. Temporary teeth are attached that enable you to eat and function like normal while waiting for the permanent bridge to be installed.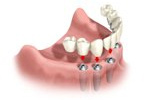 3: Attaching the Bridge
The final bridge is securely installed on top of the implants. With a full arch replacement like this, it normally takes two or three visits to have the bridge completely attached.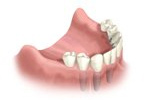 4: The Results
Your new teeth should be hard to distinguish from natural teeth — both for you and others. People who have had traditional dentures before getting a full arch replacement often describe this as an overwhelmingly positive experience.
Alternatives to a Fixed Bridge
An alternative to a fixed bridge is a removable overdenture, which is a set of dentures anchored on implants. Old-fashioned dentures have many disadvantages and should be avoided if possible.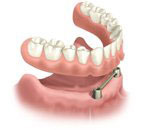 Removable, Implant-Anchored Overdenture
This option consists of a removable full denture that is connected to either a ball or bar attachment, which is anchored to two or more implants in the front part of the jaw. The implants help keep the denture in place and provide better function and comfort. Cost is usually the reason why this solution is chosen over a fixed bridge, but the results are almost never as comfortable or nice to look at as a fixed bridge.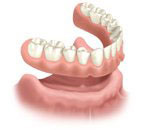 Removable Full Denture
A removable full denture is a kind of denture that is loosely placed on top of the gum to cover lost teeth. This option has no real advantages, except for its low price and easy installation. The disadvantages are many: discomfort while eating, poor aesthetics, affected speech, and sore gums from denture movement. Moreover, a full denture placed in the upper jaw severely reduces the sense of taste.
Who Is A Good Candidate For Full Arch Dental Implants?
If you are considering whether you would be a good candidate for full arch dental implants, here are some criteria to consider:
Many missing teeth: You must have multiple teeth missing to benefit from this procedure. A single tooth implant may be a better option for patients with only one or two missing teeth.
Proper bone density: You must have a particular bone density to install the implants. A dentist can determine if you are eligible with an initial appointment.
Habits: You may be disqualified based on smoking, diabetes, high blood pressure, or an autoimmune disorder.
Teeth restoration isn't an option: You are a good candidate for full arch dental implants if you would not benefit from teeth restoration.
In a consultation appointment, your dentist can determine whether you are a good candidate using medical history and X-rays. Bear in mind that if you have been missing teeth for a long time, bone density in your jaw may decrease, so it is best to consult with a dentist about missing teeth as soon as possible.
What If I Only Need A Single Tooth Implant
If you only need a single tooth implant, options are also available for you. Single tooth implants are similar to full arch implant restorations. Your dentist will surgically attach a titanium socket to your jawbone. After this procedure, your mouth will need some time to heal, but once it has healed, your dentist can screw a porcelain tooth into the titanium rod.
The titanium screw and tooth permanently replace the missing tooth. After your dentist has placed the implant, your gum and jawbone will grow around the implant, resulting in a tooth that is indistinguishable from your natural teeth. This method for replacing teeth can create a natural smile and functional tooth. However, single tooth implants may not work well for patients who have problems healing because the socket must heal adequately to place the tooth.
Full Arch Dental Implant Maintenance And Care
Once you have your full arch implants, there are several necessary procedures to ensure optimum recovery and the long-term health of your new teeth. Here are some crucial steps for dental implant care:
Regular dental visits: Your dentist should schedule appointments at two- to six-month intervals to check your implants. During these appointments, your dentist should review changes in your medical history and check the soft tissues in your mouth for inflammation.
Consistent X-rays: Your dentist should take X-rays every one to two years or when there are signs of infection.
Proper oral hygiene: Ensure you brush and floss your teeth regularly to control plaque, reduce inflammation, and prevent stains.
Protective measures: You may need to wear a mouth guard at night and avoid certain damaging foods like hard candy and tough bread.
Implant maintenance is a combined effort between you and your dentist. For best long-term results, communicate regularly with your dentist and follow any care procedures they recommend.
We're Ready to Provide You with Comfortable Dental Care